EDC Gear 2023 Shopping List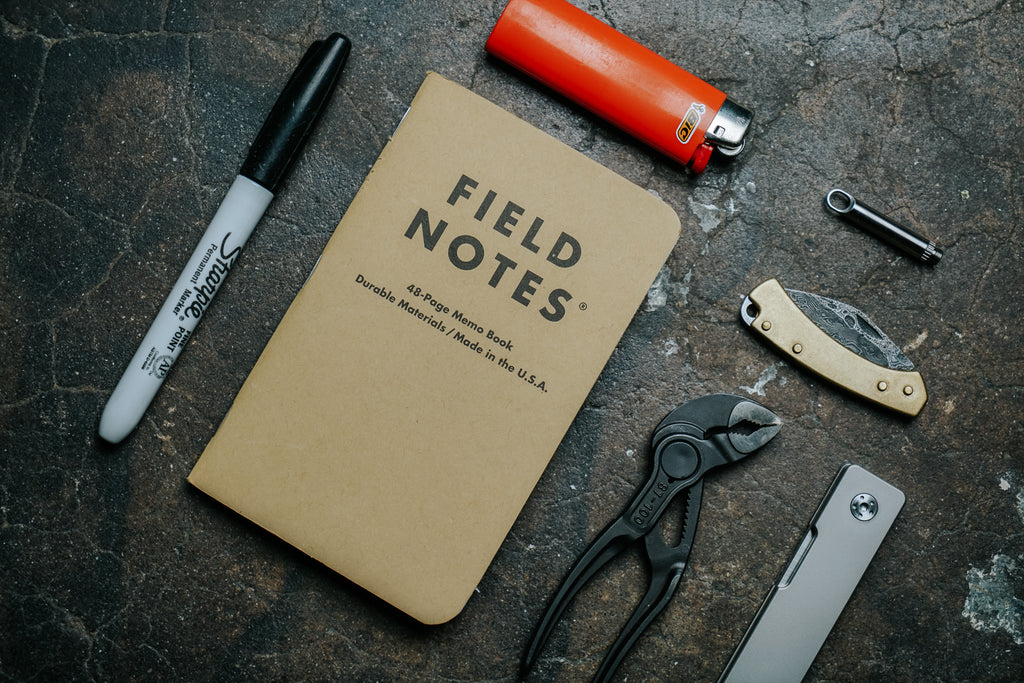 In today's fast-paced world, being prepared for any situation is essential. That's where EDC gear 2023 comes in. EDC gear consists of essential tools and accessories that you carry with you on a daily basis to handle everyday tasks and be ready for unexpected situations. In this article, we will explore the latest and most innovative EDC gear for 2023, providing you with a comprehensive shopping list to enhance your preparedness and convenience.
EDC Gear 2023 Shopping List
MagBlade - Magnetic Titanium Knife
The MagBlade is a magnetic titanium knife that embodies both style and functionality. With its unique features, this knife is a standout choice for those who appreciate exceptional craftsmanship. The magnetic locking mechanism ensures secure storage and easy access to the blade, providing satisfaction with every opening.
Crafted from durable grade 5 titanium, the MagBlade is built to withstand the test of time. Its gorgeous polished blade catches the eye and maintains a sharp edge for precise cutting. M390 blade material further enhances its cutting performance, making it a reliable tool for various tasks.
The MagBlade's specifications are equally impressive. Weighing only 95 grams, it offers a comfortable and lightweight carrying experience. It strikes the perfect balance between portability and functionality, with a length of 100mm and a thickness of 11mm.
TiSlide - Titanium Gravity Knife
If you're seeking versatility in your EDC gear, the TiSlide Titanium Gravity Knife is the perfect choice. This knife features a gravity-opening mechanism that adds a touch of excitement to every use. Its gravity hinge ensures smooth and satisfying opens, making it a joy to handle.
What sets the TiSlide apart is its multi-use functionality. Beyond being a reliable cutting tool, it serves a range of purposes. From opening letters and packages to cutting fruits and removing splinters, it can even cut someone free from the vehicle in emergencies—tasks like picking or opening keyrings.
Like the MagBlade, the TiSlide is constructed from grade 5 titanium. Its M390 blade material ensures exceptional cutting performance. The TiSlide shares the same specifications as the MagBlade, weighing 91 grams and featuring a length of 100mm when closed and 170mm when opened.
PocketPal Titanium PryBar
The PocketPal Titanium PryBar is different from your ordinary bottle opener. Its ultra-wide mouth design guarantees a firm grip, preventing slipping or double attempts at opening bottles. With this efficient tool, you can say goodbye to frustrating bottle-opening experiences.
This versatile piece also doubles as a handy pry bar. Its wide-rounded pry on the front is perfect for various prying tasks. Whether you need to open a paint can or remove stubborn objects, PocketPal covers you.
Crafted from 100% grade 5 titanium, the PocketPal is durable and visually appealing. Its slim design allows easy carry in your back or front pocket, making it a convenient companion wherever you go. It strikes the perfect balance between compactness and functionality with dimensions of 100mm in length, 38mm in width, and 5mm in thickness.
KeyPry Slim Pry
If you're looking for a compact and reliable keychain tool, the KeyPry Slim Pry is the perfect choice. Its thickness of only 3mm makes it incredibly slim and easy to carry. Whether you need to open letters, perform flat screw-driving tasks, clean small crevices, or even split firewood, this versatile tool covers you.
Crafted from high-quality grade 5 titanium, the KeyPry combines durability with a sleek design. Its lightweight construction ensures it won't weigh you down while providing the necessary strength to tackle various everyday tasks.
With a weight of just 15 grams and a length of 57mm, the KeyPry is designed for maximum convenience. Its compact size allows it to fit seamlessly into your keychain, ensuring it's always within reach when needed. Additionally, it comes with a lifetime warranty, guaranteeing its longevity and reliability.
PT1 - Leather Wallet - Minimalist Wallet
A minimalist wallet is essential to any EDC collection, and the PT1 Leather Wallet delivers functionality and style. With a capacity of up to 10 cards and folded cash, this wallet strikes the perfect balance between size and convenience.
Handmade from top-quality leather, the PT1 exudes luxury and durability. Its elastic pull tab allows quick and easy access to your cards, ensuring efficiency in your daily transactions. The military-grade button hardware adds a touch of ruggedness to its overall design, making it a fashionable accessory that complements any outfit.
The PT1 Leather Wallet is available in various materials, including Horween Chromexcel and Italian vegetable-tanned leather, offering versatility to suit your style. Its tight fit ensures it won't bulk up your pocket, making it a perfect choice for those who value function and aesthetics. Additionally, it comes with a guarantee that ensures your satisfaction with every use.
QuickPry Mini Pry
For those seeking a lightweight and compact EDC tool, the QuickPry Mini Pry is a must-have. Crafted from grade 5 titanium, it combines strength and durability in a small package. Weighing just 14 grams and measuring 40mm in length is a true testament to the power of simplicity.
The QuickPry Mini Pry is not limited to just one function. It is a reliable bottle opener, allowing you to pop open your favorite beverages effortlessly. It can also be used for everyday tasks and even comes in handy during emergencies.
With its sleek and minimalist design, the QuickPry Mini Pry is an excellent addition to any keychain or EDC setup. Its lightweight construction ensures that it won't weigh you down, and its small size guarantees easy carry in your pocket or on your keyring. Like the KeyPry, it also comes with a lifetime warranty, offering peace of mind and confidence in its performance.
Conclusion
With the right EDC gear, you can enhance your daily convenience and be ready for unexpected situations. The MagBlade, TiSlide, PocketPal, KeyPry, PT1 Leather Wallet, and QuickPry Mini Pry are all excellent choices for your 2023 EDC shopping list. DailyCarryCo, a trusted provider of top-quality EDC gear, will get your hands on these innovative tools and accessories.
We offer a wide selection of products catering to various needs and preferences, ensuring you find the perfect gear to suit your lifestyle. By buying your EDC gear at DailyCarryCo, you can trust that you'll receive exceptional service and quality products to enhance your preparedness and convenience. Make DailyCarryCo your go to destination for EDC gear in 2023, and remember, stay proactive, stay prepared, and stay safe with the latest EDC gear from DailyCarryCo.