Why is the TiPick - Titanium Nano Toothpick Considered One of the Best?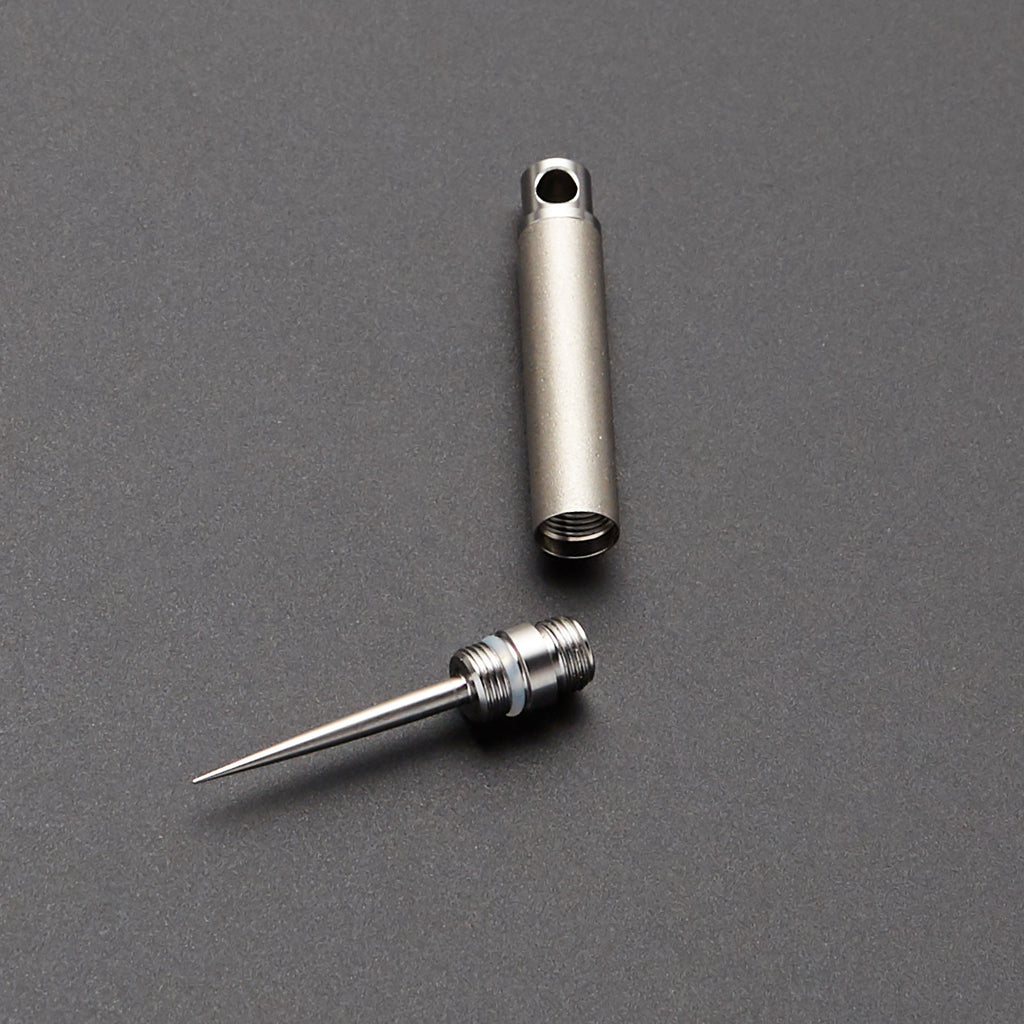 Regarding the best titanium toothpicks and reliable tools for your survival gear, the TiPick - Titanium Nano Toothpick stands out as an exceptional choice. This ultra-thin toothpick made of titanium offers a range of features and benefits that make it stand out among traditional wooden toothpicks. In this article, we will explore why the TiPick is considered one of the best on the market.
Why is the TiPick - Titanium Nano Toothpick Considered One of the Best?
The Strength of Titanium
One of the key reasons behind the TiPick's reputation as a top-notch titanium toothpick lies in the strength of its titanium construction. Unlike wooden toothpicks that can easily break or bend, the TiPick is designed to withstand the rigors of survival situations. The inherent strength of titanium ensures that the toothpick remains intact even under significant pressure, making it highly durable and long-lasting.
Compact and Lightweight Design
In addition to its impressive features and versatile applications, the TiPick - Titanium Nano Toothpick boasts a compact and lightweight design that further enhances its value as one of the best titanium toothpick. This toothpick is precisely engineered to be ultra-thin, weighing just 2.8 grams. Its compact size allows for effortless storage and convenient carry, making it an essential tool for outdoor enthusiasts, survivalists, and everyday carry enthusiasts alike.
The TiPick's compact and lightweight design ensures that it takes up minimal space in your backpack, pocket, or survival kit. Whether embarking on a hiking expedition, camping trip or simply going about your daily activities, the TiPick can be easily stowed away without weighing you down. Its hidden presence makes it a practical addition to any survival kit or emergency preparedness pack.
The portability of the TiPick is a crucial advantage when it comes to outdoor activities. Additionally, the compact design means you can always have the TiPick on hand for various everyday tasks, ranging from quick dental cleaning to removing pesky slivers.
The Sleek Design
In addition to its impressive strength, the TiPick boasts a sleek and modern design that adds a touch of sophistication to your everyday carry items. It's slim profile and elegant appearance make it a visual delight. Whether using it for survival purposes or simply as a toothpick, the TiPick's sleek design elevates its functionality and makes it a stylish accessory.
Sustainability and Hygiene
In today's world, sustainability is a crucial consideration, even when it comes to toothpicks. The TiPick is a sustainable alternative to disposable wooden toothpicks. Crafted from grade 5 titanium, it is reusable and environmentally friendly.
Furthermore, the TiPick's titanium construction also ensures its hygienic nature. It can be easily sanitized, making it a safe and clean option for various applications. Whether you're using it for dental cleaning, fingernail cleaning, or other tasks, the TiPick maintains a high level of hygiene, adding an extra layer of convenience.
On-the-Go Versatility
This little tool is perfect for on-the-go use, weighing just 2.8 grams and measuring 35mm when closed and 56mm when open. You can easily carry it in your pocket, backpack, or keychain without any hassle.
Detailed Applications of TiPick
The TiPick is a valuable tool for survival. It can be utilized for various tasks, making it a useful tool for survival. It excels at package opening and even sliver removal. Its sturdy titanium construction ensures it can handle these tasks.
Weight and Dimensions
The TiPick's weight of 2.8 grams adds to its portability without compromising its durability. Its closed length of 35mm and available 56mm balance compactness and functionality. With a thickness of 6mm, the TiPick strikes the perfect chord in size and convenience.
Grade 5 Titanium
The TiPick is crafted from Grade 5 Titanium, a superior strength, corrosion resistance, and durable material. The TiPick's construction ensures it can endure the rigors of survival situations, providing a reliable tool.
Lifetime Warranty
The TiPick comes with a lifetime warranty, but losing the toothpick is not covered under the warranty. This warranty ensures the TiPick is built to last, but it's up to you to take care of it. Treating it with respect allows you to enjoy the benefits of the TiPick for a lifetime.
Polished Finish
The TiPick's polished finish adds the final touch to its overall appeal. This finish enhances its sleek appearance and makes it easier to clean and maintain. With a quick wipe, the TiPick can be restored to its pristine condition, ready for its subsequent use.
In conclusion, the TiPick - Titanium Nano Toothpick is one of the best titanium toothpicks available. Its titanium construction, sleek design, sustainability, and hygienic properties make it a versatile tool that surpasses traditional wooden toothpicks. Its lightweight, compact size and lifetime warranty further solidify it as an essential companion for survival situations. So, whether you need to clean your teeth, open a letter, or perform various other tasks, the TiPick is perfect for the modern adventurer.
Upgrade Your Everyday Carry with TiPick - Titanium Nano Toothpick from DailyCarryCo!
Are you searching for the best survival whistles and looking to enhance your everyday carry (EDC)? Look no further than TiPick - the Titanium Nano Toothpick available at DailyCarryCo! This exceptional tool surpasses traditional wooden toothpicks, offering a combination of strength, durability, and versatility that sets it apart.
Say goodbye to flimsy toothpicks that fail when you need them most. TiPick is meticulously crafted from Grade 5 Titanium, renowned for its exceptional strength and longevity. It's the ultimate companion for survival and EDC enthusiasts, ensuring you're always prepared.
Visit DailyCarryCo today and acquire your TiPick - Titanium Nano Toothpick, one of the best survival whistles on the market.