What Are The Benefits Of Using An EDC Pocket Organizer?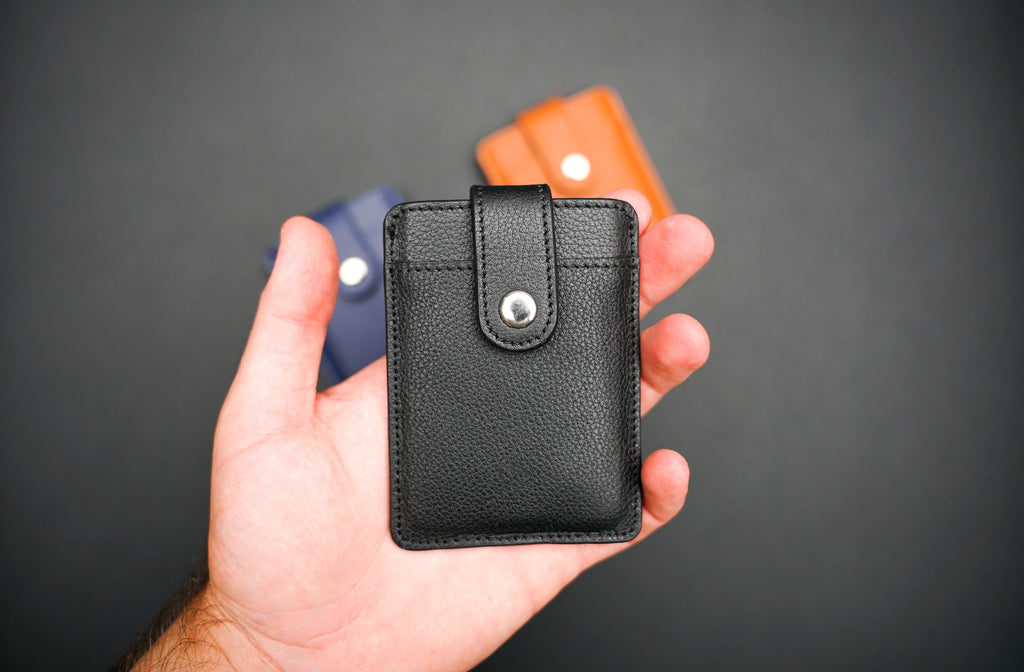 Introducing the ultimate solution to end your endless search for keys, phone, or wallet in your pockets or bag: the "EDC pocket organizer."
Imagine a world where all your essentials are neatly arranged and effortlessly within reach, no matter where you go. This remarkable EDC pocket organizer is here to make your dreams a reality.
Whether you're a busy professional, a student on the go, an adventurous soul, or simply someone who values efficiency and style, this innovative "edc pocket organizer" will transform how you carry your everyday essentials.
In this blog post, we will delve into the myriad benefits of utilizing an EDC pocket organizer and introduce you to a unique product that will captivate your senses. So get ready for a genuinely exceptional organizational experience!
What Are The Benefits Of Using An EDC Pocket Organizer?
Convenience
Your eyes, cards and loose change could be more annoying. So you can bid farewell to those chaotic moments with an EDC pocket organizer. These nifty accessories provide easy access to your essentials in one compact place. Then, no more digging around like a treasure hunter on a caffeine high!
Organization
If you're tired of living in perpetual disarray, an EDC pocket organizer is your new best friend. These little wonders help separate and sort your items efficiently, while saving precious time and sanity. Gone are the days of frantically searching for your earphones while they silently mock you from the depths of your bag. With an EDC pocket organizer, while everything has its designated place, making finding it more accessible and eliminating the unnecessary stress caused by a chaotic life.
Security
We've all experienced that heart-stopping moment when we realize we've lost something valuable. But fear not! An EDC pocket organizer adds an extra layer of security to your belongings. Your essentials stay safe and secure with designated pockets and compartments, reducing the risk of loss or theft. Plus, for those who enjoy a dash of mystery, an EDC pocket organizer can even help conceal your valuables from prying eyes.
Durability
Nobody wants to invest in a flimsy product that falls apart after a few uses. That's where the durability of an EDC pocket organizer comes into play. Crafted with high-quality materials, these organizers are built to withstand the rigors of daily life. Then, o whether you're a thrill-seeker scaling mountains or just a regular Joe going about your daily routine, an EDC pocket organizer ensures your essentials remain intact and in one piece.
Versatility
EDC pocket organizers are the chameleons of the accessory world. Not only do they keep your belongings in order, but they also offer versatility to adapt to various settings. So whether you're headed to the office, exploring the great outdoors, or attending a fancy soirée, an EDC pocket organizer matches your style and needs. From sleek leather designs to rugged nylon options, while these organizers are available in various shapes, sizes, and colors, allowing you to express your individuality and stay organized.
Cost-Effective
Contrary to popular belief, being organized doesn't have to break the bank. On the contrary, investing in an EDC pocket organizer can save you money in the long run. How, you ask? By reducing the chances of losing or misplacing your belongings, you won't have to replace items or spend extra cash on replacements constantly. Plus, with their affordable prices and low maintenance requirements. Then, EDC pocket organizers are a budget-friendly option for the organizationally inclined.
Style
With EDC pocket organizers, you can keep your essentials in check while making a style statement. Whether you prefer a classic, timeless look or enjoy a pop of color and quirkiness. Then, there's an EDC pocket organizer that reflects your personality.
What is the PT1 Leather Wallet?
Now that we've explored the benefits of EDC pocket organizers let's shine the spotlight on the PT1 Leather Wallet. This beauty combines minimalist design with functionality to deliver an exceptional experience. Here are some standout features of the PT1 Leather Wallet:
It fits up to 7 cards + cash
Despite its slim profile, the PT1 Leather Wallet offers ample space for your essentials, ensuring you never have to leave anything behind.
Soft Genuine Leather
Crafted with beautiful, soft genuine leather, the PT1 Leather Wallet adds a touch of elegance to your everyday carry.
Meticulously Hand Made
Every detail matters; the PT1 Leather Wallet is a testament to that. Each piece is meticulously handcrafted, ensuring superior quality and craftsmanship.
No Hassle Lifetime Guarantee
The creators of the PT1 Leather Wallet stand behind their product, offering a no-hassle lifetime guarantee. Now, that's a commitment to excellence!
Built to Last
Durability is at the core of the PT1 Leather Wallet. It's designed to withstand the test of time and the daily grind. Then, ensuring it remains your trusty companion for years to come.
Satisfying Elastic Pull Tab
With its satisfying elastic pull tab, the PT1 Leather Wallet adds a touch of flair to your everyday interactions. So pull it out with a flourish and revel in the satisfaction of a smooth, effortless motion.
Military-Grade Button Hardware
Safety and security are paramount, and the PT1 Leather Wallet delivers with its military-grade button hardware. Rest easy, knowing your belongings are protected by the best.
How to Choose an EDC Pocket Organizer
Now that you're convinced of the wonders of EDC pocket organizers. It's time to find the perfect one for you. Consider the following factors when choosing an EDC pocket organizer:
Assess your needs and choose an organizer that fits your essentials comfortably.
Look for high-quality materials that can withstand daily wear and tear.
Functionality and Features
Consider the specific features you require, such as card slots, coin pockets, or key holders.
Set a budget and explore options that offer the best value for your money.
Find an EDC pocket organizer that matches your style and makes you feel confident and organized.
Get Your Hands on the PT1 Leather Wallet Today!
Take advantage of the opportunity to own the PT1 Leather Wallet, the ultimate EDC pocket organizer. Head over to DailyCarryCo now and explore their collection of premium EDC essentials. DailyCarryCo has everything you need to stay organized, efficient, and fashionable from sleek wallets to versatile titanium knives. So don't wait any longer – upgrade your everyday carry experience with the PT1 Leather Wallet. Click here to shop now and embrace the world of organized elegance!